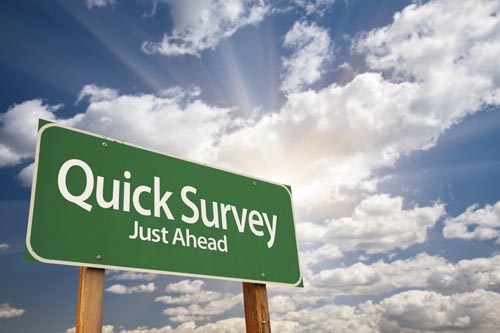 ViewMyHealthRecords.com offers patients the opportunity to participate in health related surveys and get paid for their opinions. That's right - get paid for answering questions and giving your opinion on various topics related to healthcare. The opinions reported by patients help make future decisions regarding new healthcare products, re-imbursement, cost savings program and the overall direction of healthcare products or services.
By participating in surveys patients empower themselves by being able to give opinions on health related topics and help shape the future of healthcare. Each week ViewMyHealthRecords.com selects a random number of participants to receive an email outlining multiple surveys available for the week. Participants choose the survey they are best qualified to answer. Once a survey is selected, the participant will be prompted to answer several screening questions. If the participant qualifies, the survey will continue. Surveys are offered on a first-come first serve basis.
The amount of money earned per survey is based upon the type and length of the survey. Prior to taking a survey, a participant is informed of the dollar amount paid for the survey. The average survey pays between $20 - $125 dollars per completed survey. With the help of patients, surveys provide essential feedback into the factors that influence their healthcare decisions. Payments to patients are made directly to their PayPal Account within a few days after the survey is closed. If you have not already registered for patient surveys, please login and accept the terms and conditions for patient surveys.